Hotel Info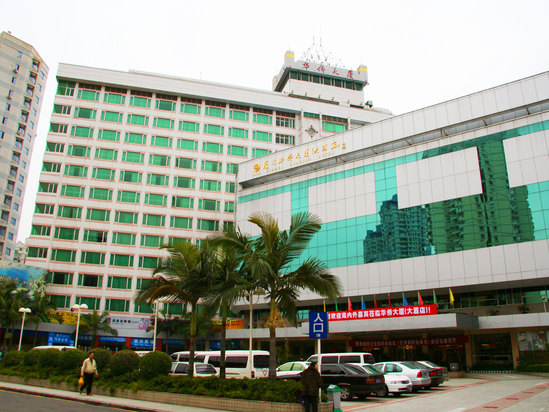 Xiamen Huaqiao Hotel
is located in the golden business circle of Zhongshan Road Pedestrian Street in Xiamen. It overlooks the scenic sea garden Gulangyu Island, and is adjacent to the bustling commercial center Zhongshan Road.
Xiamen Huaqiao Hotel
(large hotel) is a subsidiary of Fujian China Travel Group. It has always enjoyed a wide reputation in the eyes of overseas Chinese at home and abroad, and is known as the 'Home of Overseas Chinese'. As a member of the International Golden Key Organization, the hotel has been rated as 'Excellent Conference Hotel', 'Conference Hotel Golden Jubilee Award', 'Conference Hotel Top 100 Award' by China Conference Economy and Conference Hotel Development Conference for many years since 2012. City's 'Integrity Demonstration Enterprise', the first batch of 'Top Ten Well-known Hotel Brands', Silver Leaf-level 'Green Tourist Hotel', '4A-level Conference Hotel', 2019 Asia-Pacific (China) Conference and Exhibition Hotel.
The hotel has more than 200 rooms, suites and executive VIP floors. The rooms are spacious, comfortable, warm and elegant, and the window is full of beautiful views of Ludao. There are more than ten multi-functional conference halls that can accommodate 20-500 people to meet the needs of different conferences. It is used to hold various large-scale conferences, seminars, press conferences, product promotion conferences, exhibitions, training and cocktail parties, Meeting place for banquets. The Chinese restaurant specializes in Fujian and Cantonese cuisine, and the Wanshou Palace Tea Market specially invites Cantonese chefs to conduct Cantonese-style afternoon and evening refreshments. The variety is complete and the prices are affordable.
Adhering to the golden key service concept of 'satisfaction and surprise', the hotel provides each guest with warm, comfortable and thoughtful service. It is an ideal place to stay in Xiamen for business activities, visiting relatives and friends, and holiday travel.